Over Three Decades of Solar Leadership
Our record of solar innovation began nearly four decades ago, when our co-founder, Dr. Richard Swanson, was pondering ways to deal with the oil crisis. At that time, solar cells were being used on satellites, a concept he found intriguing. His engineering challenge was to figure out how to make the cells more cost-effective. So he began a quest that, almost 40 years later, has helped position SunPower as a leader in residential, commercial and utility-scale solar power production.
Integrated design, unmatched performance.
The SunPower Equinox platform is a testament to our design philosophy — when technology is designed to work together, it works better. No other system is designed and engineered by one company. From solar cell to software, SunPower Equinox systems generate more power, are more reliable and look better than conventional home solar power systems.
By engineering built-in microinverters behind each panel, the SunPower Equinox system maximizes energy production and converts sunlight into usable power immediately at the panel level. With SunPower's microinverter technology, a bulky inverter on your wall is a thing of the past.
SunPower's elegant panels achieve a world-record setting 22% efficiency rate, the highest available. They produce 70% more energy in the same space over 25 years than a conventional system. With the highest efficiency on the market, the panels in a SunPower Equinox system occupy less space on your roof for the same size system, so they complement your roof without overwhelming it.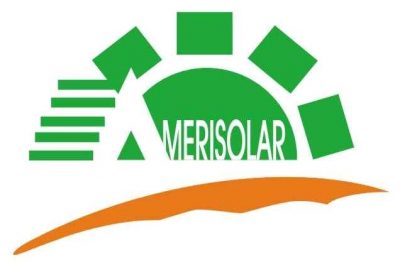 Amerisolar, Worldwide Energy and Manufacturing USA Co., Ltd, is a professional solar module manufacturer with a 25-year experience in production and quality control since 1993. Amerisolar is also a provider of technical services for solar power plant (on-grid and off-grid), including technical design, installation and maintenance,for customers all over the world.
In August 2013, Amerisolar adjusted its strategy and started to cooperate with the top-level factories in Taiwan, South Korea, and the USA to produce Amerisolar modules. With the best and most advanced production equipment in different countries, Amerisolar
shows more and more competitive strength in US and EU markets with solar modules made in the USA and out of China. In 2019, we have a production capacity of 2.20 GW.
Based on the technical cooperation with German and US Institutes, Amerisolar modules have been certified by ETL, TUV, KTL, JET, JPEC, MCS, CEC, CGC, CQC, ISO9001, ISO14001, OHSAS18001, and China "Golden Sun". Amerisolar modules have been widely used in the USA, Germany, UK, France, Australia, Japan, Italy, Netherlands, Canada, South Korea, Greece, Taiwan, and many other countries and regions.
Amerisolar has an advanced Testing Lab by working together with German and US experts and engineers. Amerisolar technical services include technical design, installations, and intelligent solar plant maintenance. The projects designed by Amerisolar technical team in many countries are generating solar power and protecting the global environment.
The earth we are living on is continuously being polluted, and the natural resources like oil, gas, and coal will be used up in the future. The Amerisolar team is working hard for solar technology development, solar modules of higher efficiency and solar power plant integrations. We believe in "Innovations create future" and we believe Amerisolar will be one of the pioneers of solar technology and loyal protector of our green planet.